Two Opportunities To Get A Sneak Peek at Oak House at Trilogy ® Ocala Preserve!
The progress on Oak House, the second of our two Clubs at Trilogy®, is exciting to watch, with the concerete slab poured a couple of weeks ago, and the form of the building taking shape! With ~15,000 square feet of interior space, plus expansive decks and verandas overlooking Reflection Lake and Exploration Park, Oak House will be the social and activity hub of the community.
Come get a "sneak peek" of Oak House with our "Walk & Talk Tours," being scheduled now! We're hosting them on August 12th & 26th, and September 9th & 23rd.
Come see the construction progress, walk the future spaces in the Club, and learn about the stories behind the spaces. To keep the groups small and personal, and to allow for our Project Manager to take questions easily, we have limited space available for each tour, so be sure to sign up early online now!
Alternatively, on Saturday, August 20th, we'll host a larger group tour, if none of the above Walk & Talk Tour dates work for you. No need to RSVP for that one, just come on out!
Check out this new time lapse video we made of our teams hard at work on Oak House!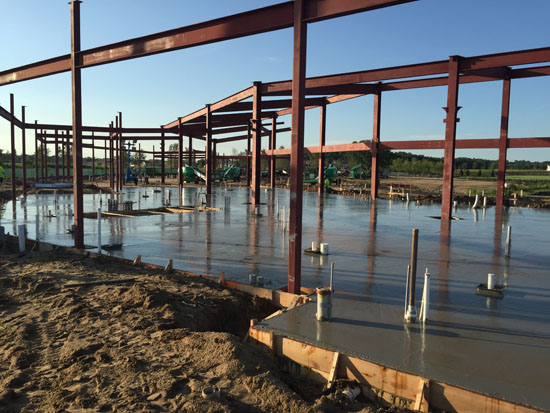 The slab is poured at Oak House!